Jay Gröpl
I am a motorsport enhusiast with heart and soul and ATV racing is my live.
I startet in 2011 with Quad & ATV race and have been successful right from the start. When I beat my Scrambler "Iris 850" around the racetrack I call this "species-appropriate attitude". Often it is the small and large breakdowns that slow me down on the way.
BUT if some is broken…,
this it's normal…
this is not a problem….
this are the answers I have heard for years.
Unfortunately, as a racing driver you are not taken seriously either by the manufacturer and/or the dealers and producers of special parts. Since I screw to 85% even on my vehicles, I had had enough!
That gave me the motivation to create my own product line and put it to the acid test. Many manufacturers produce parts that do not meet the European standard or do not solve problems but merely regulate problems.
I have mad it my mission to solve problems!
Iris 850
I do not do that voluntarily, but I like to do it. So is regularly screwed to me, since 2013 always new parts are tried and tested on me.
I was born in the USA in 2012, the first race was in 2013 in Slovenia. At first it was not easy with Jay, he always wanted too much of me. But after the long time together and many special parts I have it easier and bring him often to his limits ;-).
In 2018, we will drive another season together and see what happens. Honestly, I would like to stop my racing career and look for a place in a warm corner!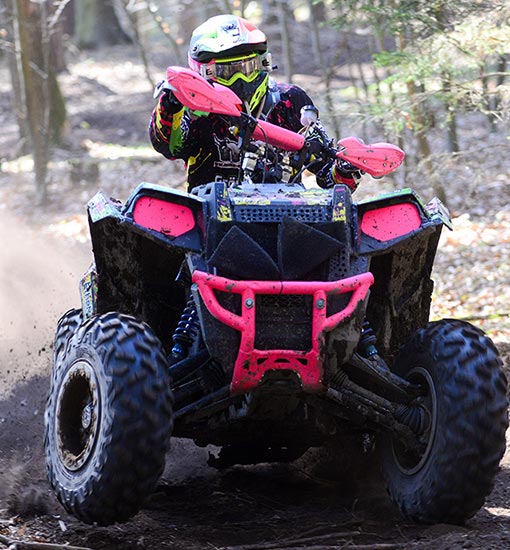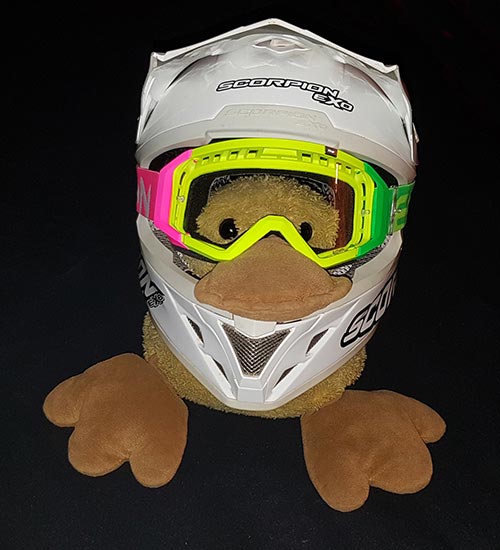 Qua Qua
No race or foreign visit without me!
I always do my best to get jay to his destination, even it he does not let me drive alone. "Jay without Qua qua does not exist"