Steering Stem Performance Polaris Scrambler S
387,20 € – 393,76 €
incl. VAT plus shipping costs (Note EU 1.7.2021: depending on the delivery address, the VAT at the checkout may vary!)
JAY PARTS steering stem performance made of chrome molybdenum steel for Polaris Scrambler 1000 S
reinforced with aluminum tube core additionally
Standard version: + 1,5 cm / XL version:+ 6,5 cm
high strength chrome-molybdenum steel pipe
200% stronger then original
support area made of hardened stainless steel
compatible with the original mounting of the handlebar
RECOMMENDATION
When replacing the steering stem, we also recommend replacing the original bushings!
Delivery time: in stock
JAY PARTS steering stem performance Polaris Scrambler 1000 S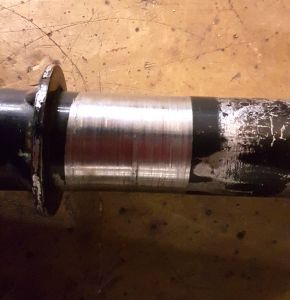 Steering stem performance made of chrome molybdenum steel for Polaris Scrambler 1000 S
How often are the bushings replaced without actually getting better? It is because the steering stem wears itself, not only the paint buit also the steel wears. For this we have long thought about the right materials to choose. After 7 months testing, we decided to produce the steering stem.
FEATURES
- high strength chrome-molybdenum steel pipe
- 2 times as stable as original
- 1,5 cm or 6,5 cm longer
- reinforced with aluminum tube core additionally
- support area made of hardened stainless steel
- compatible with the original mounting of the handlebar
- compatible with the original bushings
RECOMMENDATION
When replacing the steering stem, we also recommend replacing the original bushings! Bearing Clamp Steering Polaris Scrambler & Sportsman JP0155
WORKS WITH THE FOLLOWING MODELS
Polaris Scrambler 1000 S, 2020-
Produktanfrage

/

Request to product:

Steering Stem Performance Polaris Scrambler S